Welcome to Lake Wildwood!
Introducing Pamela Sikes
A Multi Million Dollar Real Estate Producer
(530) 263-1178
Your Penn Valley and Lake Wildwood Real estate Specialist!
Call Pam to learn more about Nevada County real estate opportunities. Whether you are ready to sell or buy, you have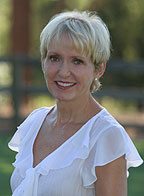 found an expert to lead you to success!
I have been selling real estate the past 20 years and am the #1 real estate agent in Lake Wildwood  & in the top 10 for all of Nevada County…I am sure it is because I love this place and love what I do!
I work with my husband Bill, the real estate broker at our company, Sikes Realty. Bill produces our full color real estate magazine and all marketing tools that help serve our homes for sale. We also constantly maintain our multiple websites to provide world wide advertising of all of my listings.
Visit Us:
Sikes Realty
Broker#01235343
11456 Pleasant Valley Rd
Penn Valley, CA 95946
The information on this form is from various sources. It has not been verified by Sikes Realty, the brokers, the agents, nor the Nevada County Multiple Listing Service. Buyers, Sellers or any interested party are advised to hire appropriate experts and professionals to verify information. Sikes Realty and its agents are licensed by the Department of Real Estate, State of California.