Welcome to Lake Wildwood!
Welcome to Grass Valley, California!
Centrally located, Grass Valley is where Highway 20 and Highway 49 merge. To the east one finds the highly ranked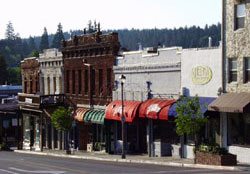 Nevada County Fairgrounds. Empire Mine State Park is must see for those wanting to get the flavor of the mining era. Downtown Grass Valley has just finished its two year reconstruction refurbishment. One will not be disappointed with as you stroll along the new sidewalks and admire the new face-lift. Sierra College, in Placer County, has extended its campus to Grass Valley offering a diverse cirrocumuli for the new student, retiree or person desiring a career enhancement. Various parcel sizes can be found in the area. Elevation ranges from 2000′ to 4200′.
Visit Us:
Sikes Realty
Broker#01235343
11456 Pleasant Valley Rd
Penn Valley, CA 95946
The information on this form is from various sources. It has not been verified by Sikes Realty, the brokers, the agents, nor the Nevada County Multiple Listing Service. Buyers, Sellers or any interested party are advised to hire appropriate experts and professionals to verify information. Sikes Realty and its agents are licensed by the Department of Real Estate, State of California.